vendredi 9 janvier 2009
When Dhani Harrison (George Harrison's offspring) teams up with russian model Sasha Pivovarova for Glamour Magazine, the result is just decadent! Furs, excessive amounts of jewellery and super-sized celebrity sunnies are back, and so is my nostalgia for an era that I wasn't able to live in, the 1960's.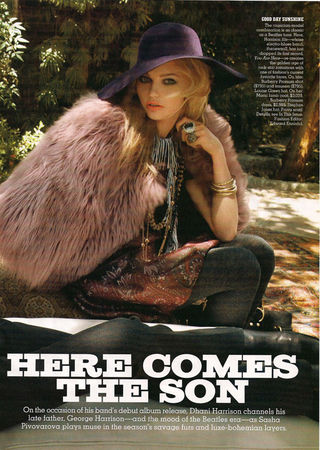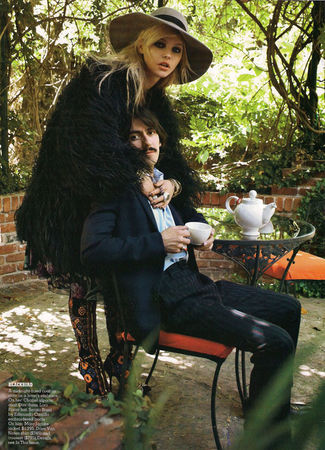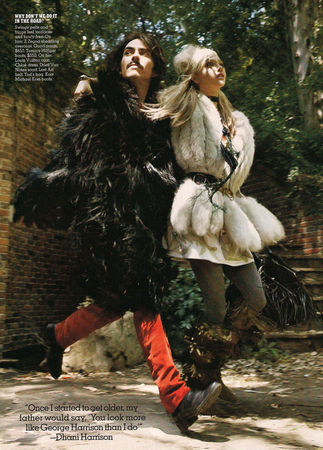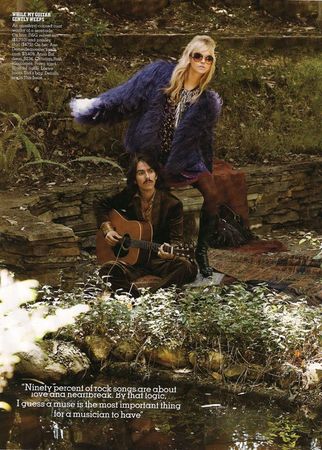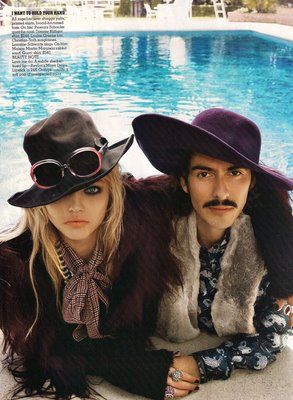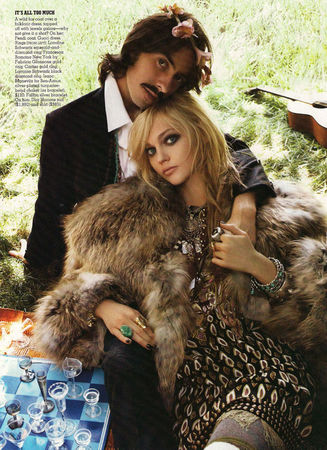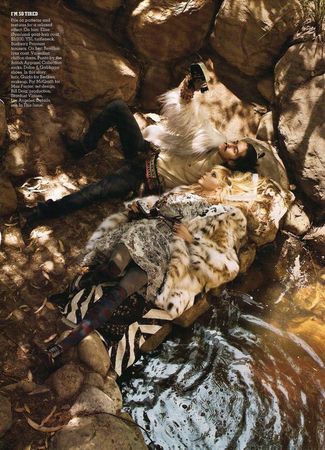 Photo source: Glamour Magazine.
Commentaires sur Hippidy Dippidy Doo!